Bin Cleaning
Revive Bins™ is your neighborhood eco-friendly trash bin cleaning service. We clean, sanitize and deodorize your trash bins inside and out with high pressure and hot water eliminating 100% of all bacteria, germs and odors.
Step 1... Cleaning Visit Your trash bin cleaning service starts with a scheduled appointment. Once confirmed, you will be notified via text that we are on our way with our specialty equipment to clean your bins curbside.
Step 2... Clean & Sanitize Cleaning your trash bins only takes a few minutes. We clean two bins simultaneously which ensures your trash bin cleaning experience is swift and efficient. Our 360 cleaning heads clean your trash bins by blasting water at over 200 degrees paired with our biodegradable disinfectant - eliminating all bacteria and germs promoting true cleanliness while retaining the dirty water through our water recovery system on our truck to protect our storm drains, sewers and streams.
Step 3... Deodorize Once your bins are cleaned and sanitized, we deodorize each container by hand leaving them smelling clean and approachable.
Step 4... Done! When your service is complete, we will return your trash bins to your desired location. And voila! - you will have the cleanest bins in town.
Yes, it's really that's easy. Think of us as your trash bin cleaning concierge. No mess, no stress!
Earn FREE Bin Cleanings... It's as Easy as 1-2-3!
Refer 3 of your friends to Revive Bins and you will earn a FREE bin cleaning visit… UNLIMITED!
For every 3 new customers referred, you will earn a FREE bin cleaning visit. This is UNLIMITED so, in theory, your service could be FREE for as long as you continue to spread the word and your friends sign up. Just tell your friends to enter your full name into the "referral section" when signing up. You will be notified when you have a FREE bin cleaning visit. Spread the word, not germs!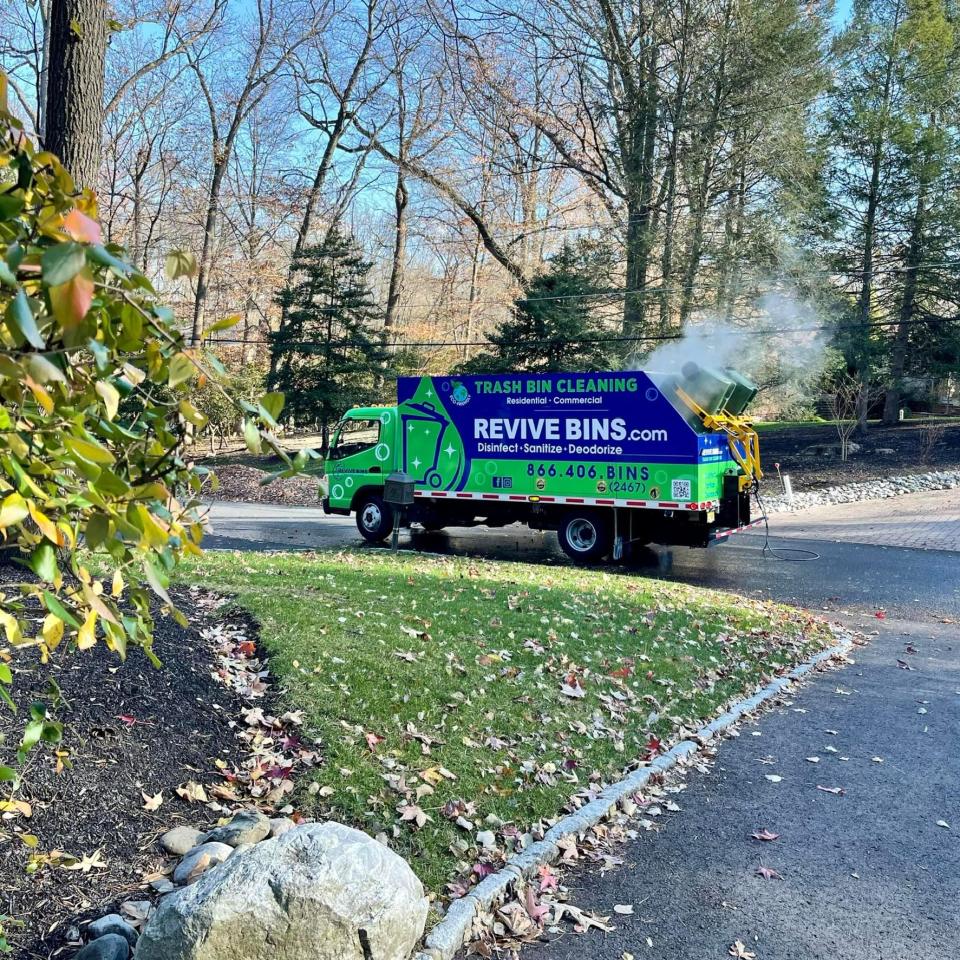 Hours
Mon - Sat: 8:00 am - 6:00 pm