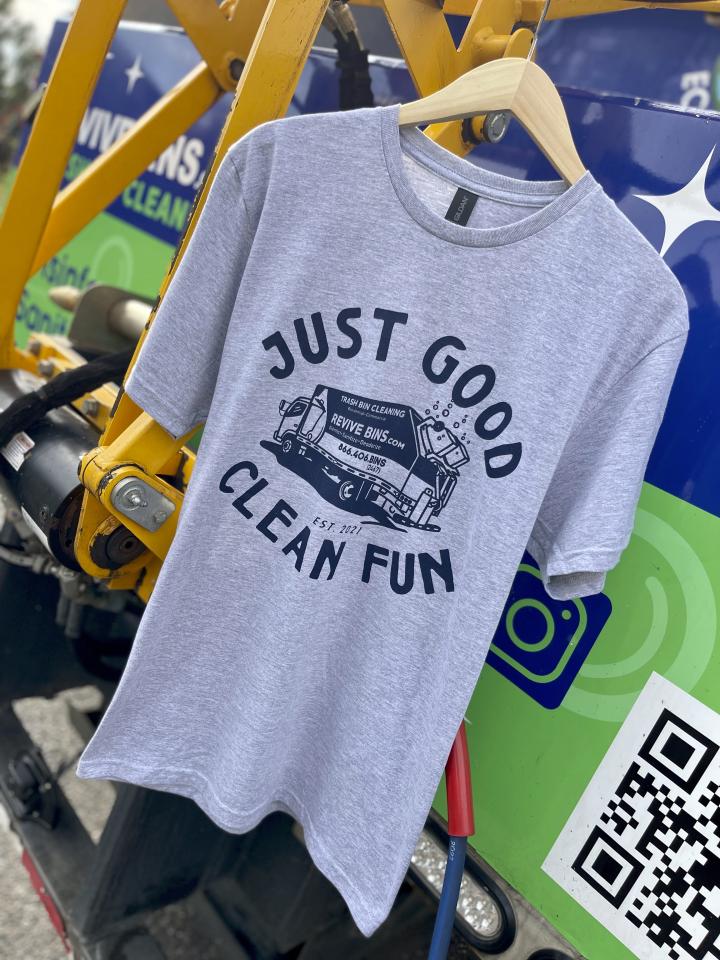 JUST GOOD CLEAN FUN TEE
It's time for some good, clean fun with our exclusive Revive Bins t-shirt!
Introducing our signature tee - where comfort meets style in perfect harmony. Whether you're hanging out with friends or on the go, these shirts are the ultimate blend of fun and fashion.
Our tee speaks volumes – simple, clean, and radiating good vibes. It's not just a shirt; it's a statement of your commitment to having good, wholesome fun!
Contact us to grab yours today!
Adult Size M, L, XL - $20.00 Each
Hours
Mon - Sat: 8:00 am - 6:00 pm